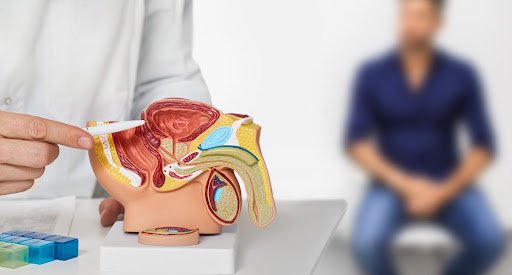 Erectile dysfunction affects as many as 30 million men making it the most common sexual problem that men report to their doctor. When erectile dysfunction is an ongoing problem, it can lead to feelings of stress, affecting a man's self-confidence and potentially causing tension in romantic relationships. 
If you have been struggling with erections, a penile implant may be right for you. A penile implant (IPP) offers treatment for those struggling with erectile dysfunction or those diagnosed with Peyronie's disease.
Prosthetic Penile Implant
Here at Alliance Urology, we understand the stressors that accompany erectile dysfunction. That's why we are here to educate you on penile implants, which are devices surgically implanted into the penis that allow men to achieve an erection. 
What Is A Penile Implant?
According to EDCure.org, a penile implant is a permanent option for a man suffering from erectile dysfunction and offers concealed support for an erection whenever and wherever desired. Patients report 97% satisfaction rates with a Boston Scientific implant. There are three available penile implant products
3-Piece Inflatable Implant 
2-Piece Inflatable Implant 
Malleable Implant
In most cases, no matter which implant product you choose, ejaculation is similar to the way it felt before the implant. To find which product best fits your needs, talk to your doctor.
When Is a Penile Implant Needed?
Penile implants are a way for men to reach an erection when struggling with erectile dysfunction. There is no singular cause of ED, but the most common causes include vascular, diabetes, medication, pelvic surgery or trauma, neurological, and endocrine. In most cases, the first step in ED treatment is medication. However, some men may not respond to oral treatment. In this case, the next step may be to talk to your provider about supplemental treatments. 
What Are The Benefits Of A Penile Implant?
If you've lost the ability to be spontaneous in your romantic relationship, a penile implant can help. Many patients are highly satisfied with their implants. Once in place, the implant looks undetectable, and 95% of men reported no change or better orgasm following their IPP procedure. Additionally, penile implants are easy to use and very convenient.
Who Is Eligible For A Penile Implant?
Those eligible for IPP include those struggling with erectile dysfunction who have first tried other treatment options and men between the ages of 50-90 who have had prostate, bladder, or colon cancer. Another way to check your eligibility for a penile implant is to answer a Sexual Health Inventory for Men (SHIM), ranked on a scale of 1 to 5. These questions can help classify your ED severity. Some of these questions may include
How do you rate your confidence that you could get and keep an erection?
When you had erections with sexual stimulation, how often were your erections hard enough for penetration?
During sexual intercourse, how often were you able to maintain your erection after you had penetrated your partner?
During sexual intercourse, how difficult was it to maintain your erection to completion of intercourse?
These implants are also beneficial for those who have been diagnosed with Peyronie's disease. This is a non-cancerous disease that results in fibrous scar tissue developing in the penis. This can lead to curved and painful erections. 
Alliance Urology Is Here To Help
Here at Alliance Urology, we are proud to offer penile prostheses for those struggling with reaching a full erection. Our provider, Dr. Graham L. Machen, M.D., specializes in penile implants and takes great pride in helping men reach their full potential. Alliance Urology is here to answer all of your questions and find the best treatment for your health concerns, including erectile dysfunction. Check out our website or give us a call at (336) 274-9638 to schedule an appointment today.